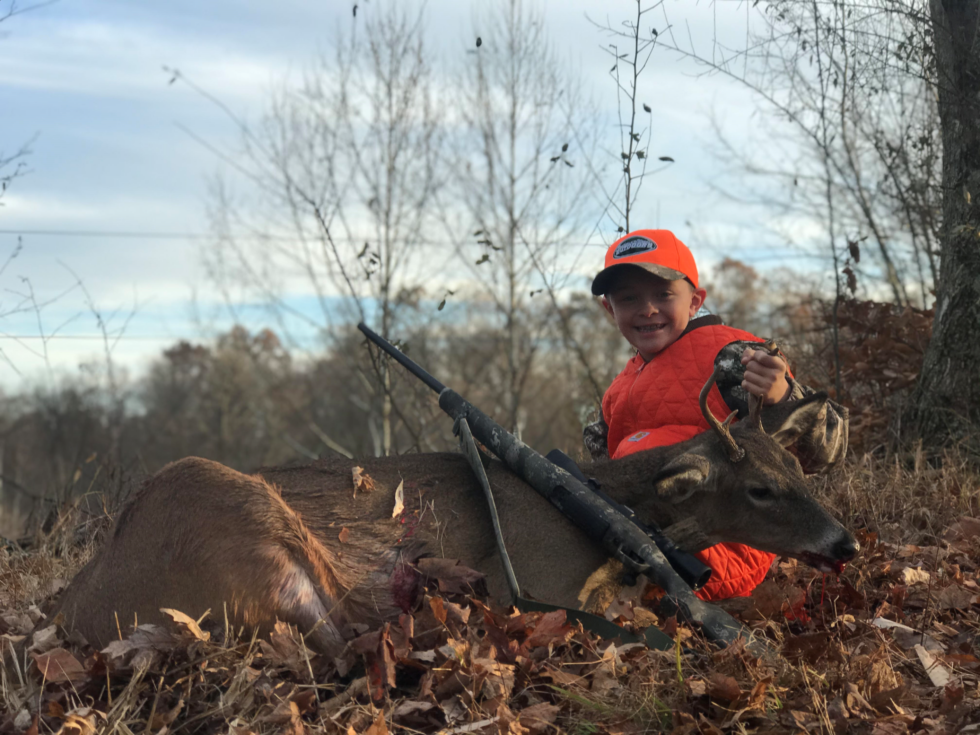 Junior pro staff member Wyatt Gain is currently 8 years old and successfully harvested two deer his first season of hunting in 2019.
He harvested his first deer, a doe with a crossbow and was able to harvest his first buck, a 4 point with a rifle.
He enjoys spending time with his dad pro staff member Eli Gain hunting and fishing.
When he's not hunting and fishing he enjoys riding four wheelers at his aunt and uncles house, playing baseball and having Nerf gun wars with his brother.